My Story ....
A bit about me:
After a brief stint in the Belgian army and test-driving a few different job options, I landed, at the age of 25, on the idea that I should follow a career path I feel passionately about. This was the best decision I've ever made, and to this day I still love the forest, trees and climbing.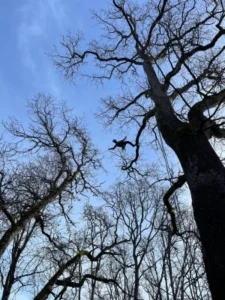 While living in my home country of Belgium, I discovered an adult training center in northeastern France in 2009 that offered a Professional Forester designation, with a possible specialization as climbing arborist for the top fifteen students of the program. I worked hard, completed my exams as a faller, and landed among the top five in the Forester Degree, which meant I qualified for the elite specialization track I wanted.
The school recommended me then to a sawmill in the Amazon basin that was searching for a talented and motivated faller to join their team. They flew me out to an isolated area in Guyana close to the Northern Brazil border where I spent six months; obtaining my ticket for rainforest tree harvesting after 2 months. Additionally, I trained my coworkers in safe work practices and smarter selective logging as this region had a no clear-cutting authorization.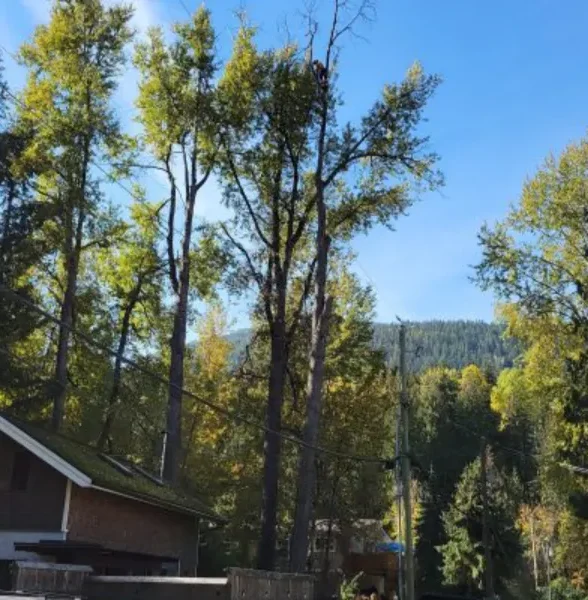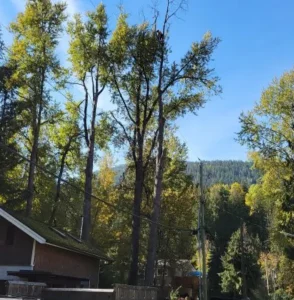 After a brief return to Belgium to finalize paperwork and work in Europe, I packed my bags and left for my lifelong objective – the Canadian Rockies of British Columbia.
I worked for a few years for a larger company throughout the Canadian West, obtaining additional industry-related certifications; ISA certification, powerline awareness, pesticide application, etc. I applied to become a Canadian Permanent Resident in 2013, then took an invitation to work in Australia while my file was getting processed. I returned to Canada at the end of 2014 and opened my company Monkey Monk Treeworker, Ltd.
Where does the name Monkey Monk come from? The first part of the name comes from my agility to get into the trees or climb anything, really! Customers and friends have always called me a monkey. The second part of the name was inspired by the travelling monks from the Middle Ages in Europe, who would spend their lives moving from one monastery or church to another, much like I have roamed across Western Canada and beyond for my vocation and to sharpen my skills in every aspect of the trade.
My reputation as a subcontractor and among my customers has grown steadily over the years. I've received great recommendations from industry colleagues when I've replaced injured workers on projects or completed more technical jobs. I'm happy if you want to call them to find out more about my skills and expertise. While my reputation kept me in full throttle mode and still keeps me travelling, I have finally settled in the quaint and beautiful Kootenays, where my heart belongs, in 2020 after a decade of being on the road and worldwide.